What we're thinking about: Morelot, please.
So you've agreed to have the annual meet up with that old college friend who you know is just dying to tell you about completing that marathon yoagalates charity hike championship around the world because, it just feels so real to be helping a good cause, yeah? Dinner with them is more time than you can emotionally afford to spend, and you left your hipflask behind when you abandoned your belongings the last time you met them. Well, Starbucks have just started their Evenings menu in the UK (albeit only in one airport so far), where you can have a glass of red and a bite to eat, all in the impromptu atmosphere of a coffee shop without having to up and move to a bar. This is great for when coffee won't hack it, but a more important question is whether this is the beginnings of a trend? The concept of apéro is ingrained into continental Europeans – the idea of having a glass or two of alcohol (i.e. an aperitif) with some light snacks before the evening meal. Is this a trend you'd like to adopt? We tend to eat a lot earlier than many European countries, but who wouldn't like an excuse to go for a quiet drink mid-week and then be wrapped in up in their duvoon* by 10?
*duvet cocoon
What we're testing: if anyone else is as much of a pig as myself
I've just finished my 4th custard donut because I got 5 in the bag and I had my last one 45 minutes ago and that's fine, I'm not the only person in the world who's sat on the sofa and eaten a mound of donuts in one sitting. Well with nothing better to do I opened the new app Tworlds, selected #food, and sent it to a complete stranger who's also hashtagging #food right now. Turns out someone in the US is eating a salad. And that's it. That's the premise of Tworlds. In an ever too efficient technological world, it anonymously retrofits serendipity, and somewhat romantically connects you with a stranger from a random place in the world. Positioning itself as an anti-narcissistic-selfie-valencia-filter app that preaches a raw slowed down experience is refreshing compared to other social media. It covers all the bases – a Millennial's love of sharing while taking away that ever looming feeling of privacy invasion. However unless you have nothing better to do than to live vicariously through other people while filling that gap waiting for someone after having already exhausted all other social media, it's not going to get extensive mileage in Friday Check Out's opinion. But as we know, millennials want nothing more than to tell the world about what's going on with their lives so why not join in to see me eat that 5th donut *muffled scoffing noise*.
What we're anticipating: Charitable crisp sandwiches
I love crisp sandwiches. You love crisp sandwiches. And if you don't love crisp sandwiches it's probably because you're wrong. Tayto are teaming up with Dublin Simon Community to recreate the same frenzy we saw in Belfast not so long ago, and for every €2 sarnie sold, €1 is going straight to the charity. I went yesterday and there was shoving and pushing bedlam. Ok no it was just mildly busy but I got the sense that 'riot' would be a popular new flavour. Personally I love ham on my cheese & onion crisp sandwiches, so as a creature of habit I decided to have prawn cocktail, and it was just lovely. This thoroughly plays into the millennial mind-set of being able to passively give back to the world, all the while appealing to the bizarre impromptu pop up culture we all love. I urge you all to head to Wicklow Street and buy a sandwich between today and the 15th.
Our heaphones are in for: TVVINS – Thank you
Because I'd say thank you if you bought me a crisp sandwich, and I'm sure those who are supported by the Dublin Simon Community would do the same too.
Our advice for you this weekend: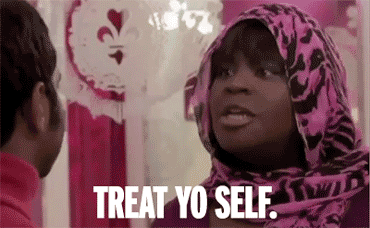 innovation
,
marketing
,
new products