What we're questioning: I see unreal dead people
I spent hours of my childhood playing video games and then going to the park with my mates, pretending to be a Matrix X-men Final Fantasy Pokémon master. Technology has come a long way since I was blowing into my Sega Mega Drive cartridges to make them work – graphics are unbearably realistic and playing with friends across the globe is as easy as pressing a button or two. We're now at the point where the dream of virtual reality is finding its legs, with headsets like Oculus leading the army of immersive gaming. Well here is where it gets interesting. The new start-up Feelreal are taking virtual reality one step futher. The working Feelreal prototype attaches onto your everyday run of the mill virtual reality headset that we all have lying about the house and breaks the fourth wall. It can change the temperature, moisture and wind levels as well as the smell, that's right smell, of the virtual environment you're experiencing, allowing you to feel fully immersed into the reality you're playing. The real world is experiencing a shift in sensorial experiences, with guys like bompas & parr creating multi-sensory food experiences, and it wasn't long before technology followed suit. On one side, just imagine the possibilities, the worlds and lives you could escape to – €3000 for a cruise, warm sea breeze flowing through your hair – not anymore! On the other however, at what point will we stop living in the real world and decide to live on that cruise ship forever…never reaching land? Virtual calorie-free food for thought.
What we're contemplating: Introverted Socialising
Picture the scene. I'm sitting here with friends, having dinner, wine and conversation are flowing and in the background the only thing to be heard is the sound of pins dropping. We're all chatting to each other on our smartphones. Now as much as I would love to be able to convey my emotions with emojis in conversation (and let it not be said the occasional "nail polish emoji" has been said out loud to express the fabulousness of something), more and more people are becoming less and less interested in socialising with technology – and the aforementioned proves why.
Having proved popular New York and finding its roots in London last month, the silent reading party is becoming the new way to spend your free time. Attendees bring whatever book they like to the pub, you can stay as long as they like, and simply don't say a word to each other while classical music fills the silence. After the allotted time you're able to mingle with other members without any of the pressure of discussing the text you've been reading. This trend of 'introverted socialising' appears to be finding its voice. It creates the same safety of expression you feel behind a screen, without the worry of being at 10% battery, and moreover gives you a break from the tinnitus inducing whistling ping of your phone. Is this a movement you think you'd like to be part of? Would you like to see this move to Dublin? Or elsewhere for that matter? You can always have a chat with us here or at @jumpinnovation, on this or anything else we talk about!
http://silentreadingpartynyc.com/
What we're wanting: Pancakes
Tired of printing off photos from your personal computer and the quality not being what you were expecting? Are your customers leaving your food establishment thinking "that food just looked like regular food, I'm not coming back here again"? Well look no further – because if you have copious amounts of money to throw away this weekend why not try the world's first Pancake printer! That's right guys, for an exorbitant amount of money you can print your pictures in pancake batter. Using vacuum pressure technology to control the flow of pancake batter onto the hot griddle, you can print any scanned image, and it will even do shading and colour, for the true artiste in you. Your memories will be forever remembered for a few minutes at breakfast, and you'll leave your patrons thinking "That pancake was in the shape of the Eiffel tower."
Check it out here now!
Our headphones are in for: Sister Sledge – Thinking of you (Dimitri from Paris Remix)
Because this song is self explanatory
And this is how we're hope you're feeling now it's almost the weekend: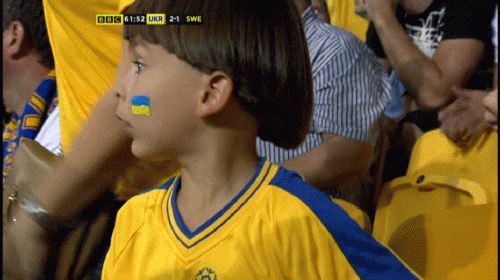 innovation
,
marketing
,
new products